Back to all news
News
Google Bayview Campus Wins 2022 ENR Project Of The Year And Silicon Valley Business Journal Best Campus Award
Synergi's 5-year long project, Google Bayview, has been recognized with notable awards by the Engineering News Record (ENR) and the Silicon Valley Business Journal.
Set in Mountainview, California, and more than 10 years in the making, Bay View represents the first time Google developed one of its own major campuses, with the goal to rethink how building systems integrate with nature to provide healthy, sustainable places for people to work.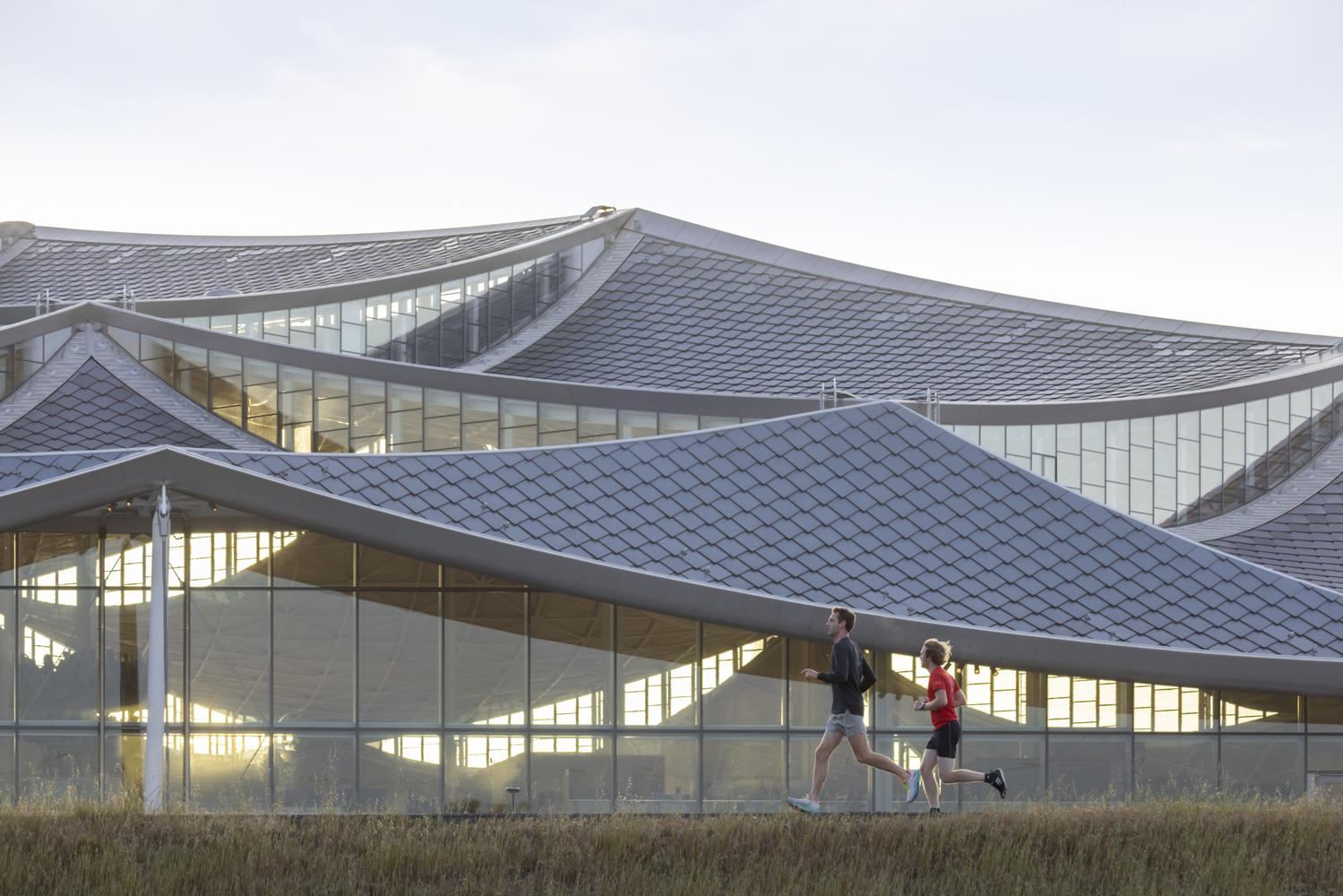 SUSTAINABILITY + COST REDUCTION AT GOOGLE BAYVIEW
From the Dragonscale Solar paneled roof to the biophilic design, sustainability permeates every inch of the campus. Synergi, in collaboration with Bjark Ingles Group (BIG), Heatherwick Studio and Whiting-Turner, provided 10,000 linear feet of decorative guardrail spread throughout the interior and exterior of the campus.  Given such an extensive scope, we were challenged to design and deliver an efficient and streamlined installation, while also using locally sourced materials.
Watch Synergi's streamlined guardrail installation.
"After facing challenges reducing initial cost estimates, Google's project team collaborated with Synergi to innovate cost reduction strategies."
Through our design-assist process, Synergi led efforts to reduce Google's proposed material cost. Among the solutions Synergi presented Google with was thinner glass panels throughout the interior of the campus. Having initially planned 1-inch-thick glass both inside and out, our team pointed out that without the wind from the bay as a factor, the interior panels could be reduced to 3-quarter-inch in width, which greatly lowered product and installation cost!
After nearly 5 years of hard work, we're thrilled to see this futuristic and sustainably designed campus open its doors. Bay View is among the largest buildings in the world to receive Platinum certification for LEED for Building Design and Construction under LEED v4. The impressive all-electric, net water-positive campus features the largest geothermal energy system in North America, and we're grateful to have played a part in the historic project.
To read the full article, visit ENR here. 
SYNERGI OPENS NEW SEATTLE AREA OFFICES
SYNERGI OPENS NEW SEATTLE AREA OFFICES
Welcoming Two New Hires To Our Pre-Construction And Marketing Teams
Welcoming Two New Hires To Our Pre-Construction And Marketing Teams